NEW PRODUCT-- High-Speed Slide Rail Chamfer
MRCM News / 2020-02-05 / Hits(1195)
R800H is a new and effcient special equipment for table chamfering, which can chamfering the straight edge of metal parts at high speed without damaging the surface of the parts.
The chamfering size can be adjusted in the range of 0-3mm, with simple and convenient operation.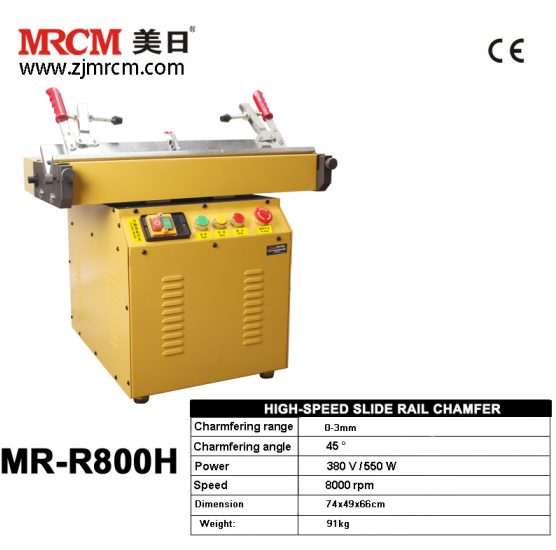 WELCOME TO CHOOSE MRCM! MRCM Main products include: CNC tool grinder, drill bit re-sharpener, end mill re-sharpener, screw tap re-sharpener, lathe tool grinder, saw blade sharpener, universal cutter grinder, universal tool grinder, chamfer, tapping machine, vise, magnetic drill machine, sucker, permanent lifting, and so on. From research, develop, manufacture, to sale, our products strictly implemented the ISO9001 Quality Management System. We also continuous innovated and improved our enterprise management system to improve efficiency, provide professional, reliable and high-quality products to serve customers around the world.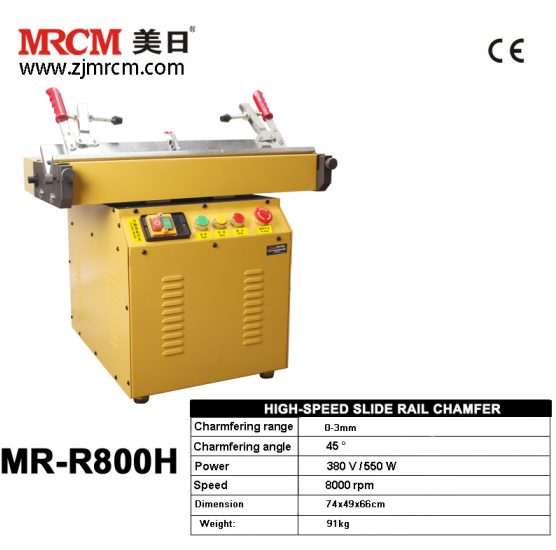 "MRCM do NOT have any MOQ requirement. We can send a sample model to you for quality check and test within 72hours. It's ALL FREE ! "