Assembly of chuck group
MRCM News / 2021-08-21 / Hits(348)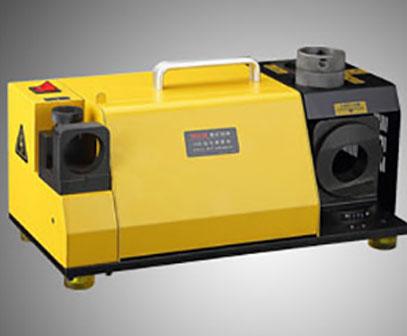 Fixture assembly steps:
1. First determine the material of the drill bit, and use the appropriate grinding wheel.
※ CBN grinding wheel is suitable for HSS (high-speed steel) material, SD grinding wheel is suitable for tungsten steel material.
2. Return the adjustment scale of the left adjustment table to zero: turn it clockwise to the end and turn it counterclockwise to the "0" position.
3.A) Select the applicable collet and put it into the chuck seat. (Insert the collet into the chuck seat at 45°)
B) Putting sequence: the collet and the chuck holder are connected with the fixed chuck nut, and then the drill bit is inserted from the direction of the chuck holder until the drill bit protrudes by about 5mm.
※There should be a little adjustment space for the drill bit.
4.A) Adjust the scale on the left adjustment table to the outer diameter of the drill to be ground.
B) The chuck fixture set, put it into the left adjustment table and fully connected, turn to the right in a clockwise direction
Rotate positioning.
C) After inserting the tip of the drill bit into the bottom, rotate it clockwise to the right for positioning.
D) The chuck fixture set, rotate clockwise to the right to the bottom and lock it.
E) When taking out the chuck holder set, rotate it slightly to the left, and then take it out.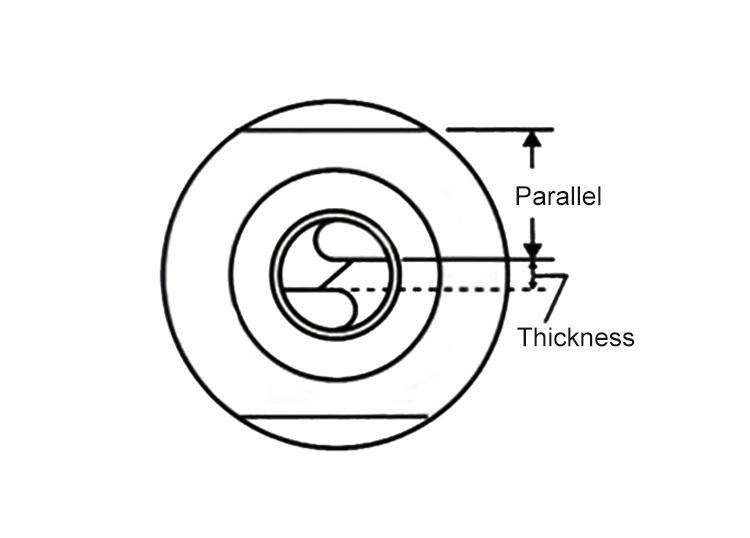 After assembly, determine the parallel line of the cutting edge.
The screw below is fixed at the center static point
The adjustment method is as follows
Open the grinding wheel cover, loosen the central static point fixing screw, and adjust the central static point screw. When rotating clockwise, the static point of the center becomes larger, and when rotating counterclockwise, it becomes smaller.
Grinding the apex angle
Start the switch motor to rotate and stabilize, place the chuck fixture set on the right grinding table, and the notch of the fixing seat is aligned with the table of the grinding table
Step, gently push the bottom fixture group, turn left and right, slowly push forward to the end, until the grinding sound is still
Grind the way to silence.
※Do not hold the drill shank when grinding, force will affect the unevenness of the center.
※The tip angle can be adjusted from 90° to 135°.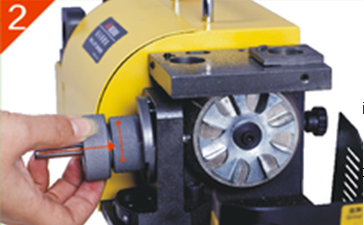 Grinding the apex angle.
WELCOME TO MRCM-DRILL BIT GRINDER,SHARPENING MACHINE,END MILL GRINDER,CHAMFERING MACHINE




"MRCM do NOT have any MOQ requirement. We can send a sample model to you for quality check and test within 72hours. It's ALL FREE ! "