Grinding of escape angle (rear angle)
MRCM News / 2021-08-24 / Hits(344)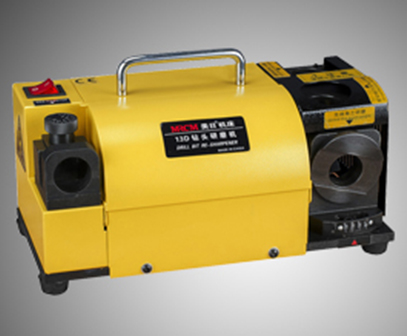 Grinding of escape angle (rear angle)
Grinding of escape angle (rear angle)
When grinding the center of the static point, put the chuck fixture set into the static point grinding seat, gently push the bottom grinding wheel, put it in the bottom, and rotate it to the left and right.
When the sound is heard, take it out and turn 180°, and grind the other side in the same way until there is no sound.
※When grinding the center static point, align the grinding with the position of the missing corner line of the chuck fixture group about the center.
Grinding of the back angle of the positioning pin on the grinding seat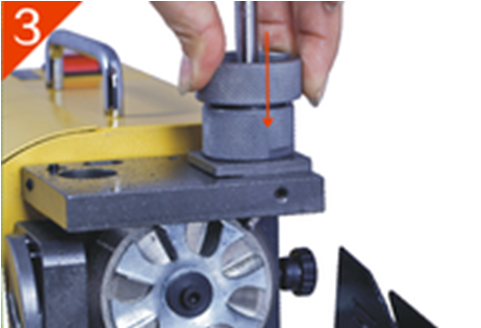 Grinding of the front cutting edge (front angle) of the drill
When grinding the front cutting edge, put the chuck fixture set into the static point grinding seat, gently push the bottom grinding wheel, put it in the bottom, and rotate it to the right until silent
Retreat to the center again, take it out and turn it 180°, and grind the other side in the same way until there is no sound.
※When the front cutting edge is being ground, the chuck fixture set will take up and down movements, and the chuck fixture set will be aligned with the center of the missing corner line.
Positioning pin on the grinding seat.
Main products include: CNC tool grinder, drill bit re-sharpener, end mill re-sharpener, screw tap re-sharpener, lathe tool grinder, saw blade sharpener, universal cutter grinder, universal tool grinder, chamfer, tapping machine, vise, magnetic drill machine, sucker, permanent lifting, and so on. From research, develop, manufacture, to sale, our products strictly implemented the ISO9001 Quality Management System. We also continuous innovated and improved our enterprise management system to improve efficiency, provide professional, reliable and high-quality products to serve customers around the world.


"MRCM do NOT have any MOQ requirement. We can send a sample model to you for quality check and test within 72hours. It's ALL FREE ! "