Safety precautions of DRILL BIT GRINDER
MRCM News / 2021-09-02 / Hits(497)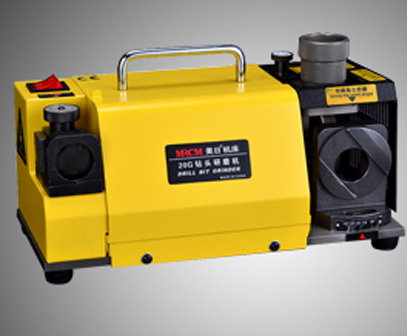 Safety precautions
1. Check whether the voltage and frequency of the motor are consistent with the power supply before starting up.
2. The tentacles on the power plug and socket of the machine tool should be fastened and reliable without looseness or poor contact.
3. When a malfunction or abnormal sound occurs, immediately unplug the plug, and then check
Check for repairs.
4. Don't let the machine tool run without unmanned operation, be sure to stop the operation after starting the machine.
Turn to leave. If the power is cut off from the outside, press the red button, otherwise the machine will not
People are working down.
5. Do not operate the machine when you are tired or taking alcohol or anesthetics.
6. When the parts or accessories on the machine are damaged, please do not substitute them arbitrarily. Corresponding parts with the same performance should be used. The unit is the best.


Main products include: CNC tool grinder, drill bit re-sharpener, end mill re-sharpener, screw tap re-sharpener, lathe tool grinder, saw blade sharpener, universal cutter grinder, universal tool grinder, chamfer, tapping machine, vise, magnetic drill machine, sucker, permanent lifting, and so on. From research, develop, manufacture, to sale, our products strictly implemented the ISO9001 Quality Management System. We also continuous innovated and improved our enterprise management system to improve efficiency, provide professional, reliable and high-quality products to serve customers around the world.


"MRCM do NOT have any MOQ requirement. We can send a sample model to you for quality check and test within 72hours. It's ALL FREE ! "