MR-R200 PORTABLE CHAMFER MACHINE
MRCM share / 2022-01-11 / Hits(1298)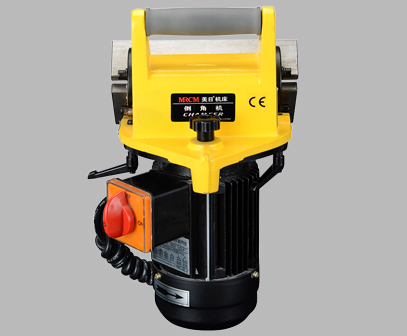 MR-R200 PORTABLE CHAMFER MACHINE
MR-R200 Portable Powerful Chamfering Machine is suitable for chamfering of inconvenient workpieces, molds, mold bases, sheet metal processing, machinery and equipment manufacturing, etc. Manufacturing and other industries, it is a good helper for the mold and machinery manufacturing industries.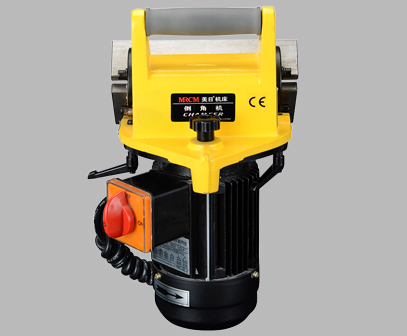 Technical Features OF MR-R200 PORTABLE CHAMFER MACHINE

1. This portable powerful chamfering machine is suitable for large workpieces without thermal treatment, such as chamfering of various types of molds and mechanical parts. The chamfer has a precise finish.
2. Aluminum, iron and metal parts of any length can be easily chamfered.
3. When operating, place the slide rail against the workpiece and cut in the direction indicated by the arrow.
4. Square-edged tungsten steel blade 12.7×3.18 is easy to replace.
5. The slide rail is made of high-quality die steel after heat treatment, which is durable.
6. The operation is simple, the chamfering is regular, the adjustment is convenient, the economy is reliable, and the efficiency is 10-15 times that of the traditional equipment. (The use of fast machine chamfering is the trend of the development of the machinery industry)

Zhejiang Meiri Intelligent Equipment Co., Ltd. is a service provider specializing in the development and production of small special tool grinders and precision machines. The company's main products: CNC tool grinder, drill grinder, milling cutter grinder, thread tapping grinder, turning tool grinder, saw blade grinder, universal knife grinder, universal tool grinder, chamfering machine, pneumatic tapping machine , Electric tapping machine, zero point positioning system, precision vise, rotary table, EDM machine and other precision machinery series. The products have applied for 70 patents and 3 invention patents, with an annual output of more than 20,000 grinding machines, accounting for more than 60% of the domestic market and about 50% of the global market, and MAIN export products are sold to developed industries such as Japan and Germany and so on.



"MRCM do NOT have any MOQ requirement. We can send a sample model to you for quality check and test within 72hours. It's ALL FREE ! "