How to operate Electric Tapping Machine
MRCM share / 2022-01-12 / Hits(23)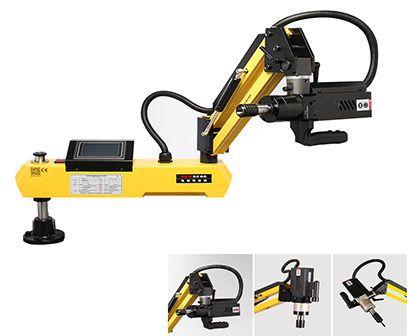 How to operate Electric Tapping Machine
Electric Tapping Machine Operation
After the power is turned on, turn on the power controller, set the tapping speed, press and hold the forward rotation, the servo motor will convert the voltage signal into torque and speed output for tapping operation, tap the bottom and press the reverse button to withdraw the thread. The power wire has high precision, and the pass and stop gauge can be detected.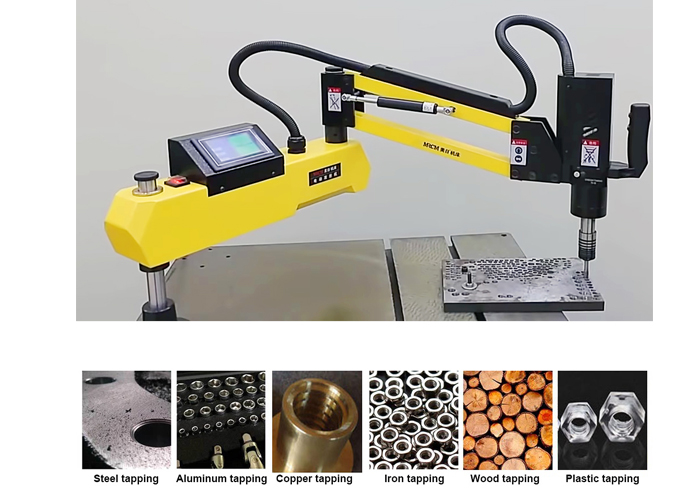 composition structure of high quality tapping machine
The electric tapping machine consists of the following parts:
1. Servo motor: converts the voltage signal into torque and speed to drive the control object
2. Controller: power control and torque overload protection
3. Display screen: control and adjustment of wire feed and withdrawal speed
4. Tap torque protection chuck: adjust the size of the chuck torque, tap the bottom of the blind hole to exceed its torque, slip protection
5. Bracket: height can be adjusted up and down, tapping at any position within the operating radius
6. The fuselage is equipped with a lifting mechanism, which can increase the Z axis of the main shaft by 120mm

Zhejiang Meiri Intelligent Equipment Co., Ltd. is a service provider specializing in the development and production of small special tool grinders and precision machines. The company's main products: CNC tool grinder, best drill bit sharpeners for sale, end mill grinder bit, milling cutter grinder, thread tapping grinder, turning tool grinder, saw blade grinder, universal knife grinder, universal tool grinder, chamfering machine, industry electric tapping machine , Electric tapping machine, zero point positioning system, precision vise, rotary table, EDM machine and other precision machinery series. The products have applied for 70 patents and 3 invention patents, with an annual output of more than 20,000 grinding machines, accounting for more than 60% of the domestic market and about 50% of the global market, and export products are sold to developed industries such as Japan and Germany.



"MRCM do NOT have any MOQ requirement. We can send a sample model to you for quality check and test within 72hours. It's ALL FREE ! "