mrcm six-axis CNC tool grinder end mill end face edge grinding technology(2)
MRCM share / 2022-01-14 / Hits(12)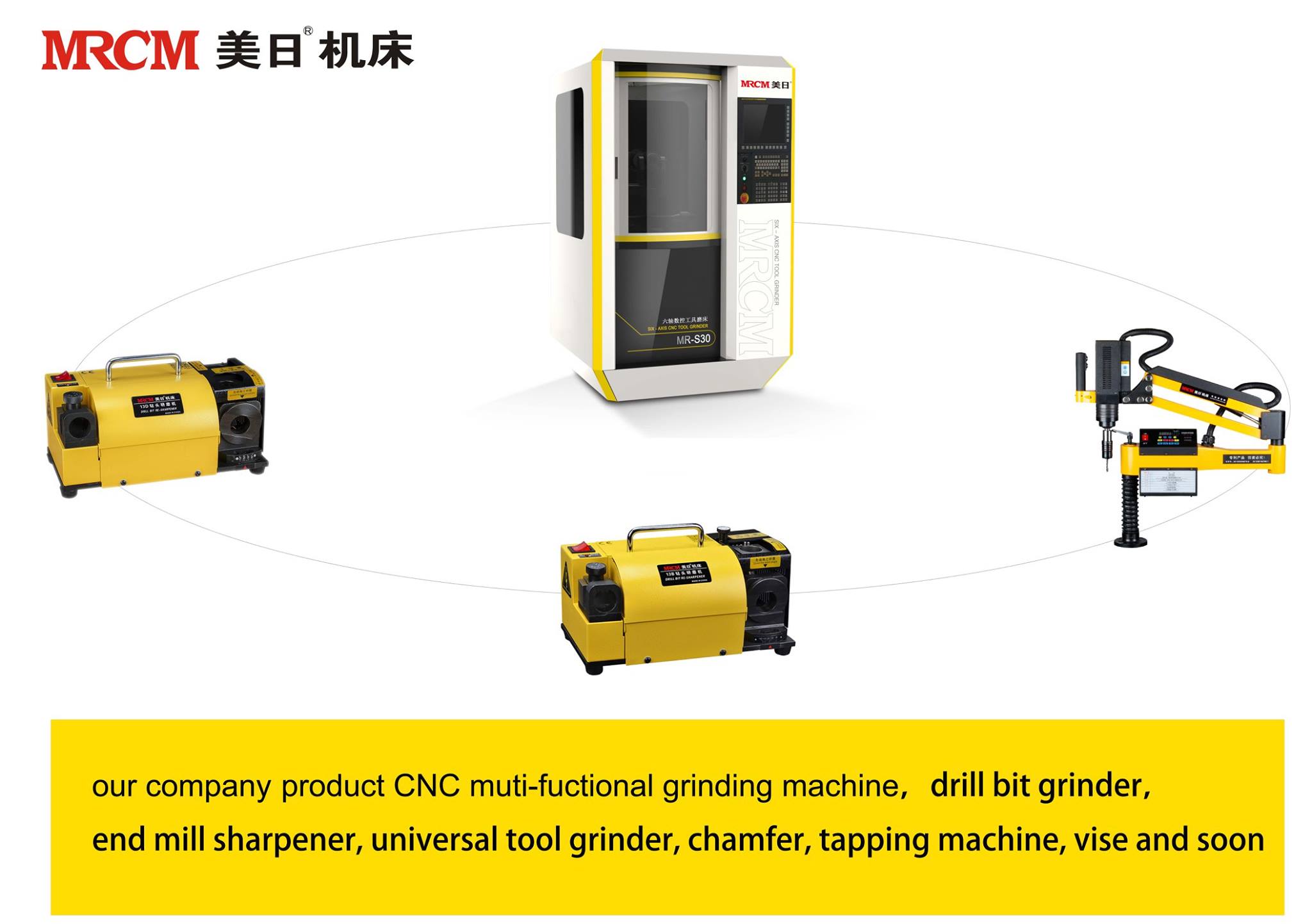 3. End mill end face edge grinding technology.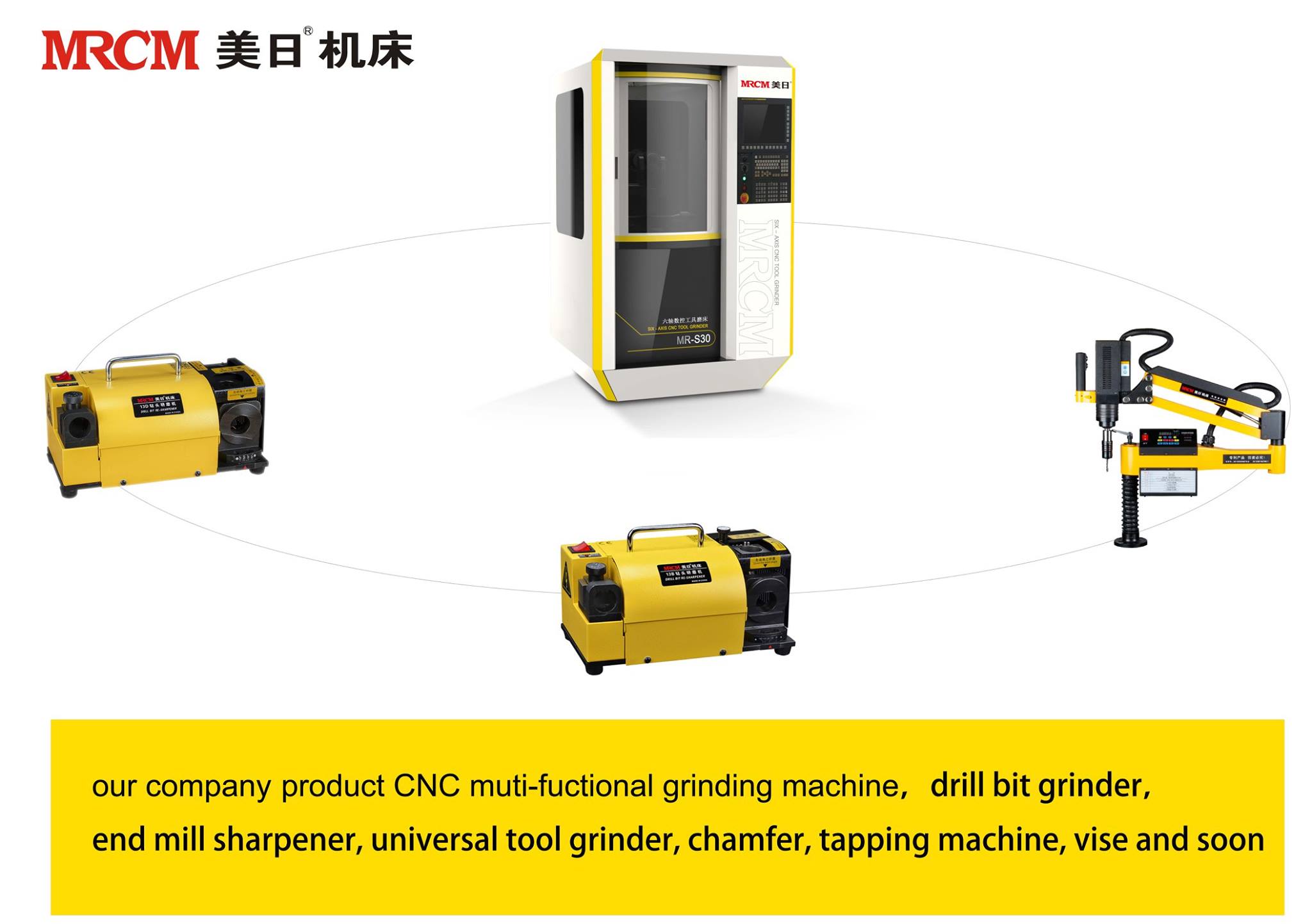 (1) When sharpening each blade individually, the tip of each blade should be used as the benchmark and the tip of the blade as the principle. The rake angle (if there is no chipping, there is no need to sharpen), the relief angle, the auxiliary relief angle (if more strength is required for large cuts, it is recommended to increase the wedge angle of the blade before sharpening) and the inclination angle of the blade should all be sharpened .
(2) The relevant viewing angles are 68, 3045 and 13. The selection of the relief angle depends on the strength of the product workpiece. The greater the strength of the raw material, the smaller the relief angle. At this time, the deeper the machining depth (for example, more than 2mm but within the allowable range), the better the roughness accuracy, because the entire cutting edge participates in the cutting result.
(3) After the sharpening is completed, stand the milling cutter on the platform. If the shaft is vertical, all the blade tops can be level, and the deflection angle of the blades can be symmetrically centered vertically, thus meeting the requirements.
MRCM six-axis CNC tool grinder S30
At this point, it can also be corrected in many ways with a 90-degree square meter. After leveling, whether there is a gap or even a gap between the turning tool and the square meter. Typically, the 2 relatively taller feet are observed first (two inches touching the bottom first). If the feet are not vertical, then roll the higher feet to the same height (ie vertical). At this point, there is a height difference between two inches and the other 2 opposing feet, and the turning tool will wobble. At this time, step on both higher feet at the same time. In addition, turn the CNC blade 90 degrees and observe the vertical orientation.
Zhejiang Meiri Intelligent Equipment Co., Ltd. is a service provider specializing in the development and production of small special tool grinders and precision machines. The company's main products: CNC tool grinder, drill grinder, milling cutter grinder, thread tapping grinder, turning tool grinder, saw blade grinder, universal knife grinder, universal tool grinder, chamfering machine, pneumatic tapping machine , Electric tapping machine, zero point positioning system, precision vise, rotary table, EDM machine and other precision machinery series. The products have applied for 70 patents and 3 invention patents, with an annual output of more than 20,000 grinding machines, accounting for more than 60% of the domestic market and about 50% of the global market, and 80% of the export products are sold to developed industries such as Japan and Germany. nation.