commercial drill sharpener
MRCM share / 2022-02-11 / Hits(1392)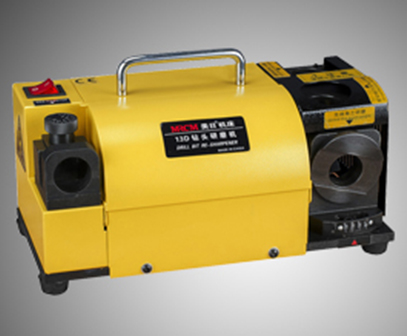 commercial drill sharpener

commercial drill sharpener, Spanish name afiladora universal,literally translated as drill grinder, Chinese means professional drill bit sharpener . The commercial drill sharpener is a small tool grinder used for industrial grinding drills. Due to its different functions, it can grind all kinds of ordinary twist drills, heterosexual drills, Ni Zhifu drills, thin plate drills, step drills and other rake angles, positive rake angles, top angles, back angles, and side edges, so as to achieve the purpose of repairing the drill as new. It is an indispensable helper for drill bit repair.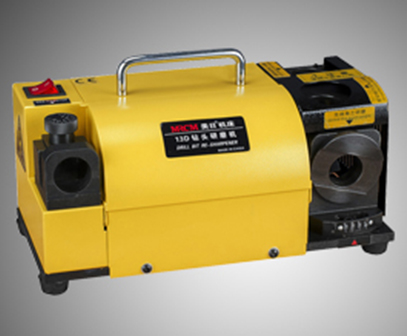 The high speed steel drill sharpener is a machine used for industrial drill grinding. The drill bits that are not sharp due to wear and tear during use can be ground and repaired to meet the needs of refurbishment. Depending on the material of the drill bit, different grinding wheels are used to meet the repair needs. CBN grinding wheel grinds high-speed steel material, and SDC grinding wheel grinds alloy tungsten steel material. Depending on the number of drill bits, different 2-edge, 3-edge, 4-edge chuck sets are standard. Generally speaking, drill grinders are most commonly used for grinding and repairing twist drills. According to the different models of drill bit grinders, the diameters of the drill bits to be ground are also different, and all need to be equipped with collets of the corresponding diameter to achieve the purpose of precise grinding.
Types of drill sharpening machine
Drill bit grinders are generally considered to be represented by portable drill bit grinders (that is, fool drill bit grinders). , Compound drill grinder, universal drill grinder. According to the different functions, it is different from the fool drill grinder. Among them, the universal drill sharpener is more special and requires certain grinding technology.



"MRCM do NOT have any MOQ requirement. We can send a sample model to you for quality check and test within 72hours. It's ALL FREE ! "