Permanent magnet lifter(3)
MRCM share / 2022-02-16 / Hits(1481)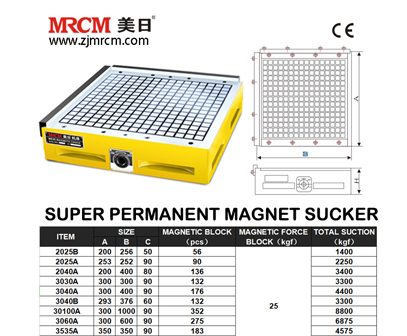 8.Maintenance of Permanent magnet lifter
1. In the process of hoisting and moving the permanent magnet jack, try to avoid the collision and knocking of the contact surface, so as not to affect the performance and life. The bottom surface is best protected with oil when not in use, and wiped clean when used.
2. Please read the instruction manual before use, and use it after clarifying the performance. If there is anything unclear, please contact the manufacturer to avoid accidents.
3. The flexibility of each component should be checked frequently, and the flexibility in use should be maintained.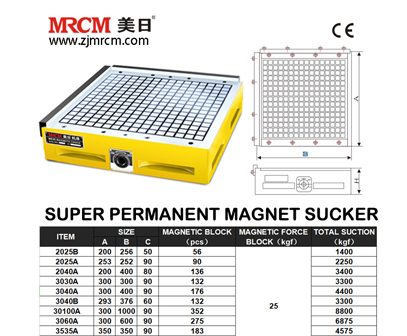 Zhejiang Meiri Intelligent Equipment Co., Ltd. is a service provider specializing in the development and production of small special tool grinders and precision machines. The company's main products: CNC tool grinder, drill grinder, milling cutter grinder, thread tapping grinder, turning tool grinder, saw blade grinder, universal knife grinder, universal tool grinder, chamfering machine, pneumatic tapping machine , Electric tapping machine, zero point positioning system, precision vise, rotary table, EDM machine and other precision machinery series. The products have applied for 70 patents and 3 invention patents, with an annual output of more than 20,000 grinding machines, accounting for more than 60% of the domestic market and about 50% of the global market, and MAIN export products are sold to developed industries such as Japan and Germany and so on.




"MRCM do NOT have any MOQ requirement. We can send a sample model to you for quality check and test within 72hours. It's ALL FREE ! "