Double 11: The Biggest Online Shopping Festival in the World
MRCM share / 2022-10-19 / Hits(1056)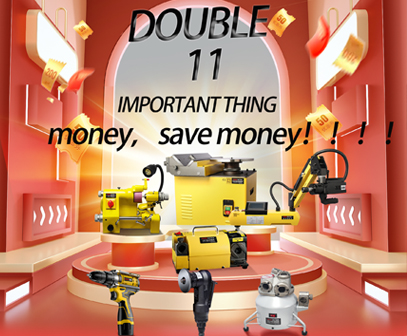 The Bachelor is an unofficial bearer, prevalent in. Its origins are said by network anchors, and it is widely recognized that the Nanjing Festival was held at Nanjing University. In 193, each university dormitory "Mingcao University" was held. "Walking, the discussion on the topic of the talk is how to represent the "bachelor" activity, the upcoming talk about creating ideas to organize as November 11 (November 11), with the growth of age, people gradually become Nanjing Colleges and universities in the form of sticks, activities and media dissemination, Singles Day in the society, and from the popular network of Singles Day to develop into a "skinning festival".

Singles' Day has now become a popular singles holiday in society. Extending from 1, January 1 is called "Little Singles Day", January 11 and November 1 are called "Medium Singles Day", and November 11 is called Big Singles because there are 4 1s The "Singles' Day" on November 11 is generally referred to as Singles' Day. November 11, XX11 is the "Singles Day of the Century" (eg November 11, 2011). The birth and popularity of Singles' Day expresses, on the one hand, the voice of the single people that they hope that their single life will be properly respected, and on the other hand, it expresses the voice of the single people that they hope to find their love destination as soon as possible. Therefore, on this day, on the one hand, there are people celebrating single life, which is Singles' Day; On the other hand, corresponding to the celebration of single life by the single group, the married group with two pairs of 4 1s represents "one husband, one wife, one family" and "one life, one heart" and 11. On the 11th day of the month, it is celebrated as the Couple's Day, and many newlyweds deliberately choose to get married on this day. In addition, some young people congratulate this day as a day when they can live independently without the care and support of their parents.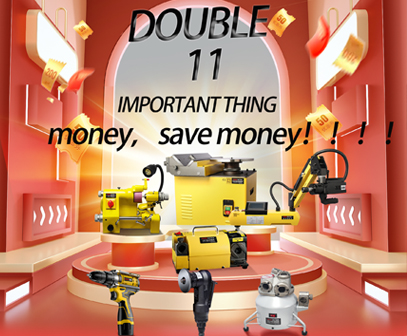 Generally, male bachelors are called "Guangguang", female bachelors are called "Mingming", and those who are right are called "Shuangshuang". A bachelor named Cao Youzhu is called "Take Off", a single woman named Hua Youzhu is called "Blind", and a return to the naked family is called "Guangfu".

Started in 2009, it has become the biggest shopping festival in the world, similar to, but grossing several times more than, Black Friday in the USA and the Boxing Day and January sales in the UK.

During these time, MRCM WILL HAVE A BIG DISCOUNT FOR YOU,IF YOU PLACE ORDER.
MRCM is the manufaturer of tapping machine,drill bit grinder,end mill sharpener,chamferi ,vise! We design and produce them by ourself,weclome to inquiry and follow us!