STANDARD EQUIPMENT
1. It is easy, quick to change the cutter, no need to clamp, easy operate, perfect chamfering, easy adjust, and economic, suitable for batch parts of machanism or mould.
2. In-house developed straight line bevel edge function can make 15 °– 45° adjustment.
3. Need no attire clamping, simplicity of operation, neat bevel edge, easy adjustment greatly enhance operation efficiency.
4. This bevel machine is suitable for batch machine parts production, mold bevel edge. Using high-speed bevel machine is the current trend of the development of mechanical industry.
5. The machine adopt Swedish SKF bearing and imported digital cuttings.
---
Standard Equipment

---
SPECIFICATION
Chamfering angle: 15°- 45°(straight part)
45°(curved part)
Chamfering range: 0-3mm (straight part)
0-2.5mm (curved part)
Speed: 8500RPM (straight part)
12000RPM (curved part)
Power: 380V/50HZ/3 phase/750W
Dimension: 47×40×57cm
Package Dimension: 53×44×60cm
N.G./G.W: 63kg/70kg
---
The machine shall be regularly checked and maintained in accordance with the following items:
1. At the end of each working, cleaning the iron that remains on the machine, keep the machine clean.
2. Observe the tightness of the belt, adjust if it is necessary.
3. Regular checking the various parts of the fastening screws to avoid loosing.
4. Inserts wear or damage, adjust the inserts to use other cutting edge angle. If the 4 sides of inserts have been worn, please replace.
---
Product Structure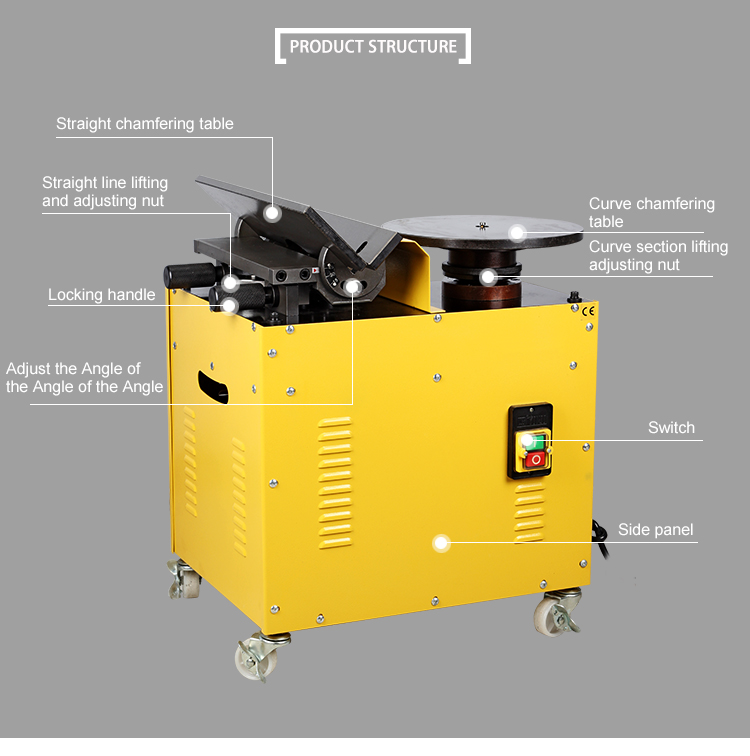 Grinding Effect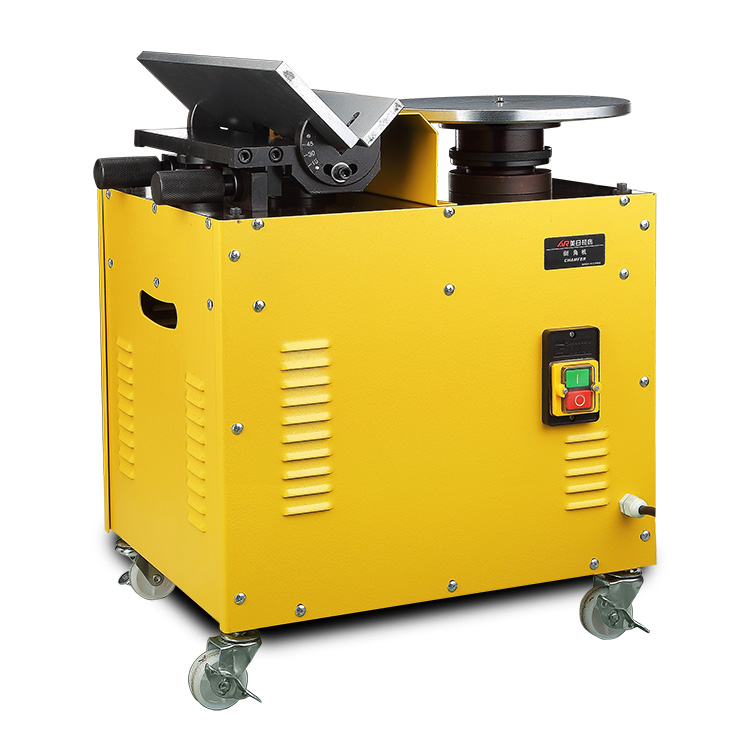 It is complex chamfer,the angle of dtraight line part can be adjusted from 15°to 45°.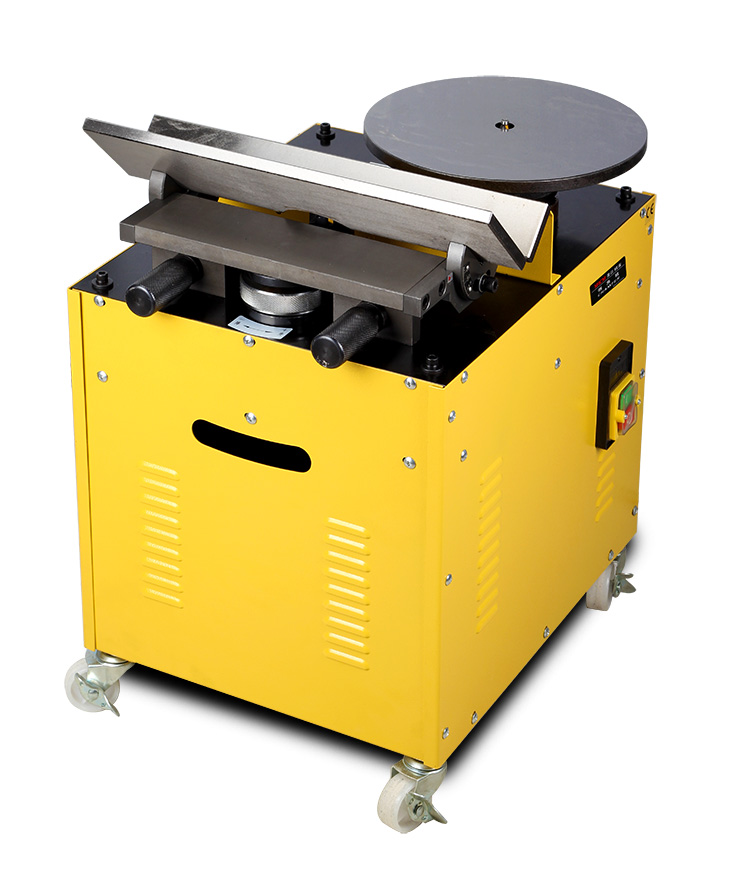 It can both chamfer straight line angle and curved angle(outer side edge,inner hole,waist shaped hole).It can replace a numerical control processing center and ordinary grinding equipment with no additional processing parts.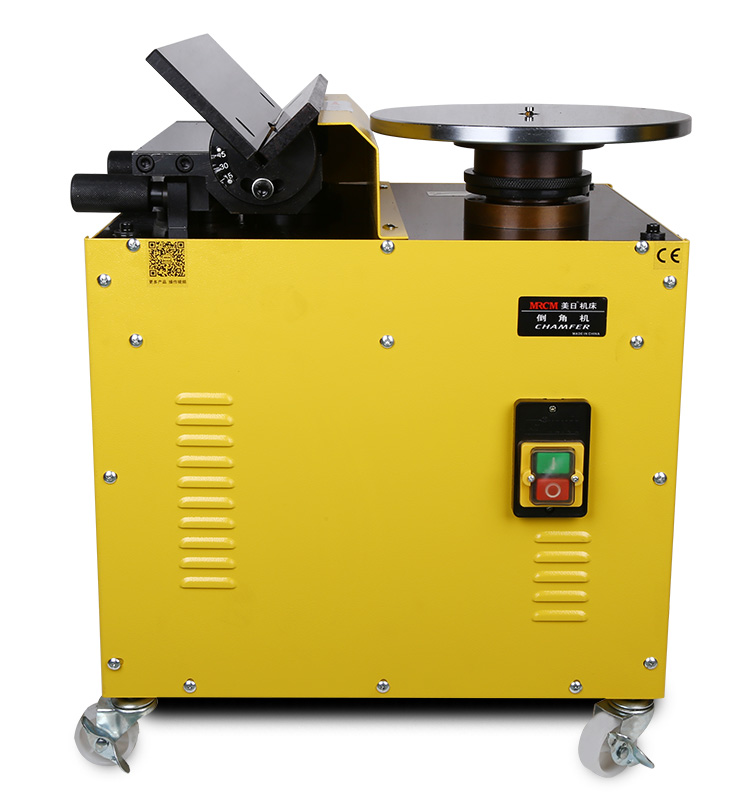 No need to clamp,easy operate,perfect chamfering,easy adjust and economic,suitable for batch parts of mechanism or mould.