PRODUCT INSTRUCTION
1. Applying to make untreatment parts of machine, mould shelf which is not easy to move. It is convenient and easy to operate.
2. It is easy to replace stand tungsten steel quadrilateral edge (4130511), and can use an old cutter.
3. It is accurate and with perfect surface.
Notice: The max. chamfering range is 2mm to 3mm everytime.
---
SPECIFICATION
Chamfering range:0-6mm
Chamfering angle: 15°- 45°
Speed: 2800RPM
Power: 380V/50HZ/3 phase/750W
Dimension: 36×22.5×22cm
Package Dimension: 38×24×24.5cm
N.G./G.W: 11kg/13kg
---
STANDARD EQUIPMENT

---
Product Structure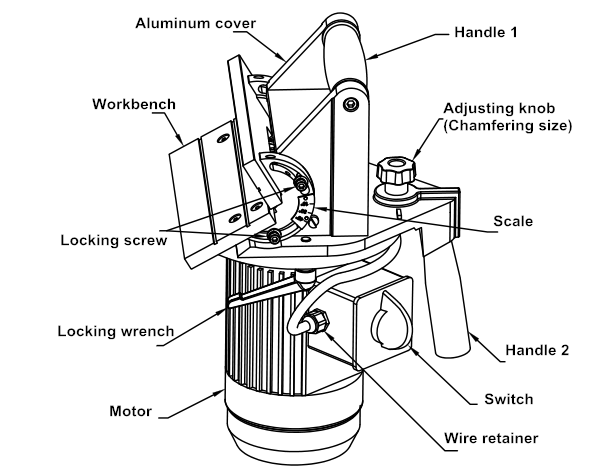 ---
Grinding Effect
---
Product Demonstration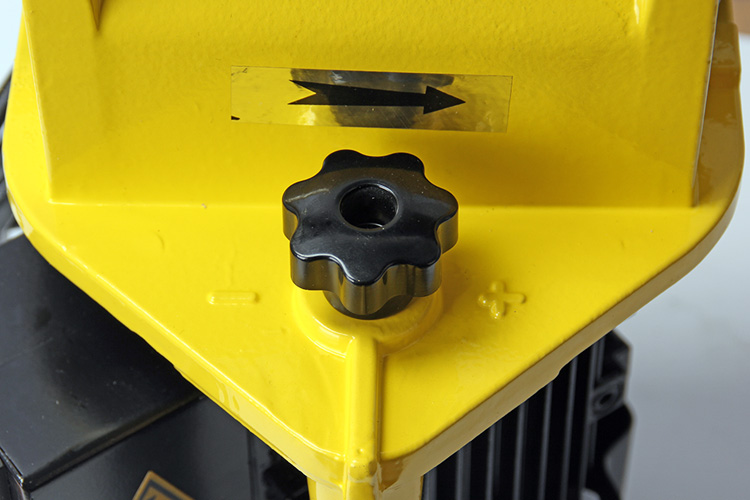 MAIN APPLICATION AND CHARACTERISTICS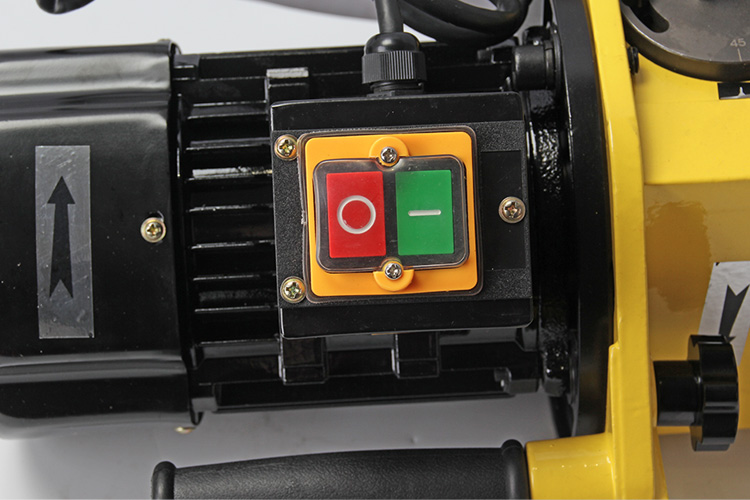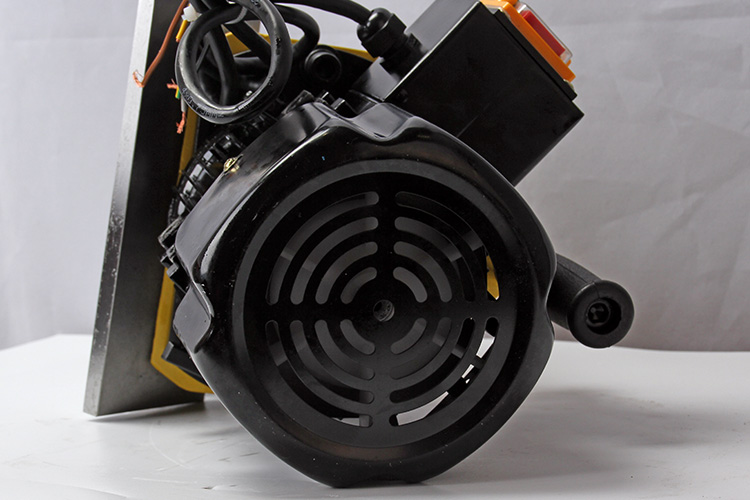 Suitable for non-heat treatment large workpieces,such as all kinds of modules and mechanical components'chamfer.easy operation.tidy chamfer,easy adjustment and economic,the efficiency is 10-15times than economic equipment,it is the trendency of mechanical industry.
---
SAFE PREVENTION INSTRUMENT
1.Pls be followed to reduce the risk of fire, electric shock, and personal injury.
2. Keep work area clean. Cluttered areas invite injuries
3. Consider work area conditions. Don't use machines or power tools in damp, wet or poorly lit locations. Don't expose equipment to rain, keep work area well lit. Don't use tools in the presence of flammable gases or liquids.
4. Keep children away, all children should be kept away from the work area.
5. Guard against electric shock. Prevent bodily contact with grounded surfaces such as pipes, radiators, ranges, and refrigerator enclosures.
6. Stay alert. Never operate if you are tired.
7. Don't operate the product if under the influence of alcohol or drugs. Read warning labels on prescriptions to determine if your judgment or reaction might be impaired.
8. Don't wear loose clothing or jewelry as they can be caught in moving parts.
9. Wear restrictive hair covering to contain long hair. Use eye and ear protection.
10. Keep proper footing and balance at all times.
11. Don't reach over or across running machines.
---
CORRECT INSTRUCTION
Please read the specification carefully before using the machine.list the packing things and install and test.be familiar with the safety,performance,the eaay-wear workpiece and enclosure.you'll need the specification in later use,so save it carefully.
(1)BEFORE USE
The motor direction is indicated at the top of motor.the machine is 380V,three phase,and the power is 370W,when the power is connected,have a test on the motor,if the direction of it is wrong,alternate two line.
(2)ADJUST CUTTING VOLUME
First relax the screw(3.4) adjust the cutting volume handle(5).when finished,then tighten the handle(3.4)then operation along the cutting direction.every cutting volume recommend no more than 3mm,the maximum is 9mm.
(3) ADJUST CUTTING ANGLE
relax the screw(direction3)then tighten the column(direction7.8)turn to cutting angle'dial as required(direction9),then tighten screw(direction6)
(4)voltage switch(direction10)
(5)the specification of blade:4130511
remarks:the grinding volume per time recomend 2mm