This machine is suitable for large workpieces without heat treatment, such as Chamfering of various molds and mechanical parts.
In normal operation, as shown in the figure, hold the handle with both hands and push the handle to the left steadily and uniformly. Each cut must not exceed 3mm, and the maximum cut is 9mm.
The core adopts high stability 750W DC permanent magnet motor, The pure copper wire is wound with full power.
Simple operation, regular chamfering, convenient adjustment, economical and reliable,It is 10-15 times that of economic equipment which is the development trend of the machinery industry.
---
ITEM NO.:MR-R200A
RANGE:0-9mm
RANGE:15°-45°
SPEED:3000-6000rpm
POWER:220V 50/60HZ
MOTOR:750W
PACKAGE SIZE:380×240×245mm
WEIGHT:13kg
---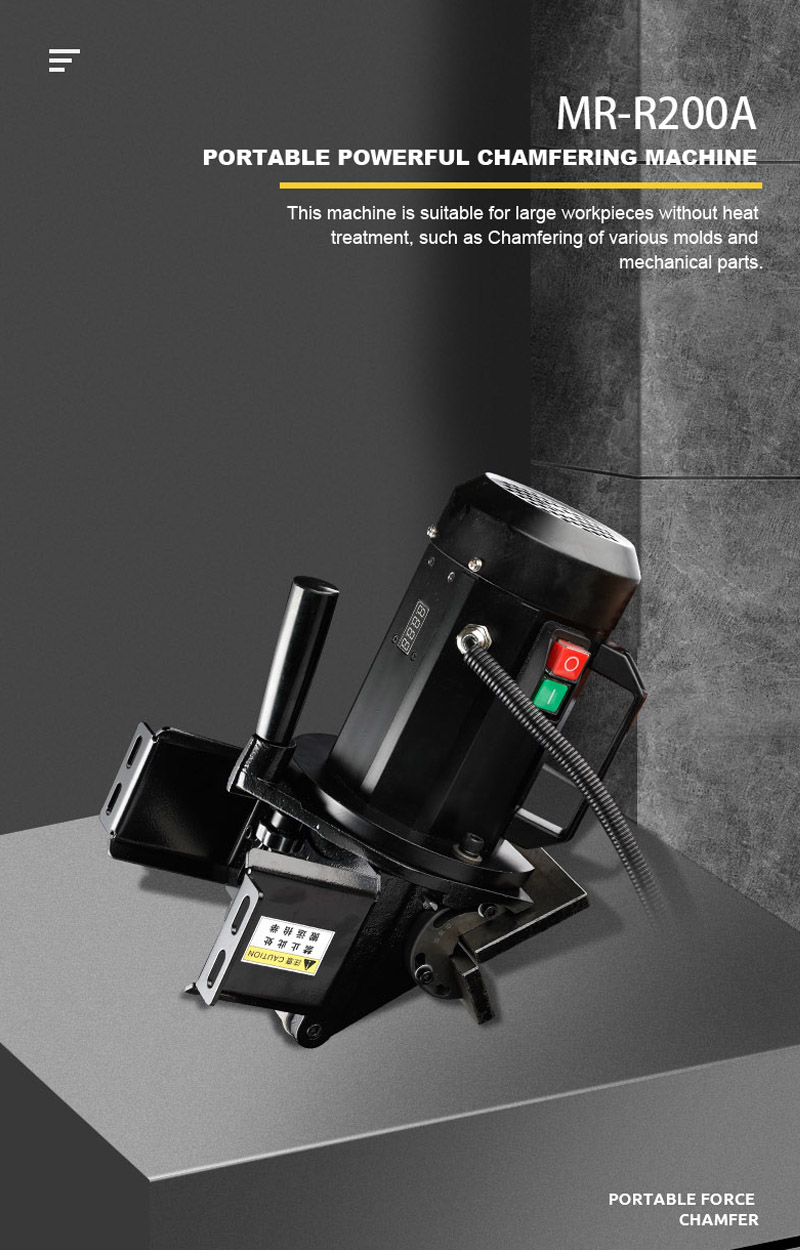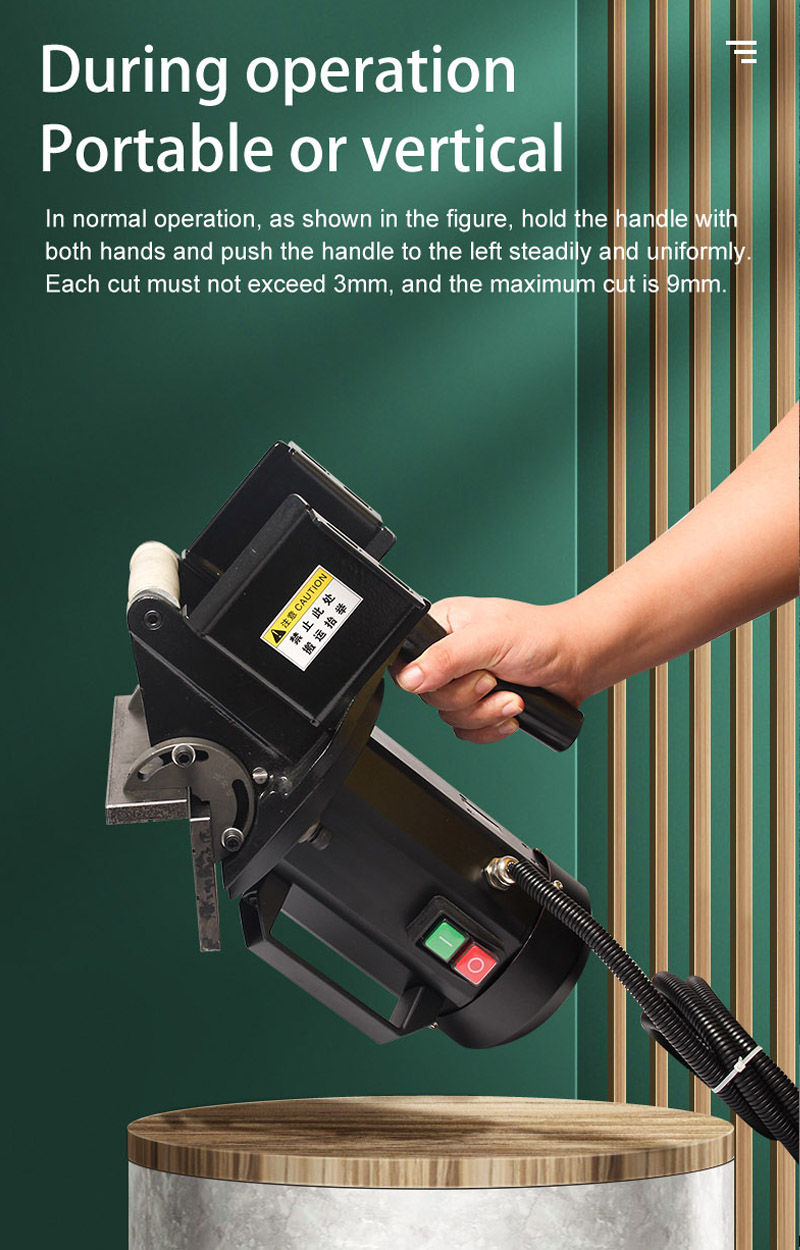 \