1. Portable drill grinder, accurate and rapid, easy to operate, with no skill requirement to grind.
2. Economic and saving cost, improve efficiency.
3. With Grinding Wheel, only one piece can complete all procedure, accurate angle and long service life.
4. The electrically controlled and powerful DC motor, stable frequency, strong horsepower and long service life.
5. It can sharpen the drill bit front cutting lip, lip relief angle.
6. It can be effective co-ordination with the drilling material and speed, can control the quality and accuracy of the work piece, extend the life of the drill bit.
Standard with CBN grinding wheel for the HSS material, Optional SDC grinding wheel for the carbide material.
---
SPECIFICATION
Model :MR-13A
Grinding Range:Φ3-Φ13(Φ15)
Point Angle:95°(90°)~135°
Power:220V
Motor:120W
Speed:4400rpm
Dimension:32*18*19cm
Weight:10kg
Standard Equipment:Grinding wheel :CBN (for HSS)×1
Eleven collets: Φ3,Φ4,Φ5,Φ6,Φ7,Φ8,Φ9,Φ10,Φ11,Φ12,Φ13
Collet chuck:(Φ2.1-Φ14)×1
Option Equipment:Grinding wheel :SD (for Carbide)
Collets: Φ2.5,Φ3.5,Φ4.5,Φ5.5,Φ14,Φ15
Collet chuck:Φ15
---
STANDARD EQUIPMENT

---
Details
More than10 YEAR BENCHMARKING PRODUCTS WITH A GREAT REPUTATION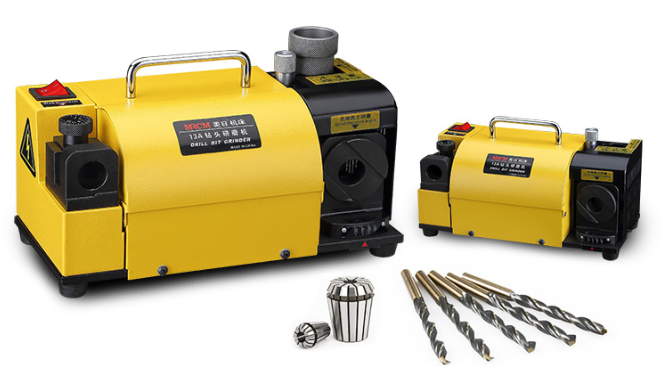 Still use a simple type of operation design, without any grinding experience can also quickly work, whether you are small and medium enterprises, family workshops, personal repair, all can achieve satisfy grinding results
INSISTING ON ORIGINAL DESIGN FROM CHINA
MR-13A Drill bit re-sharper, especially for the point angle, lip relief angle of twist drill, has good grinding effect.
---

SMALL SIZE, SUITABLE FOR ANY PLACE TO DO DRILL GRINDING.
---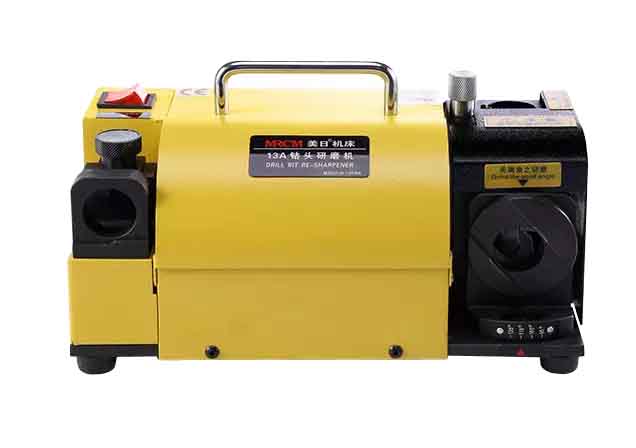 EASY TO DO THE DRILL SETTING
According the diameter of the drill to adjust the scale, the operation steps are clear.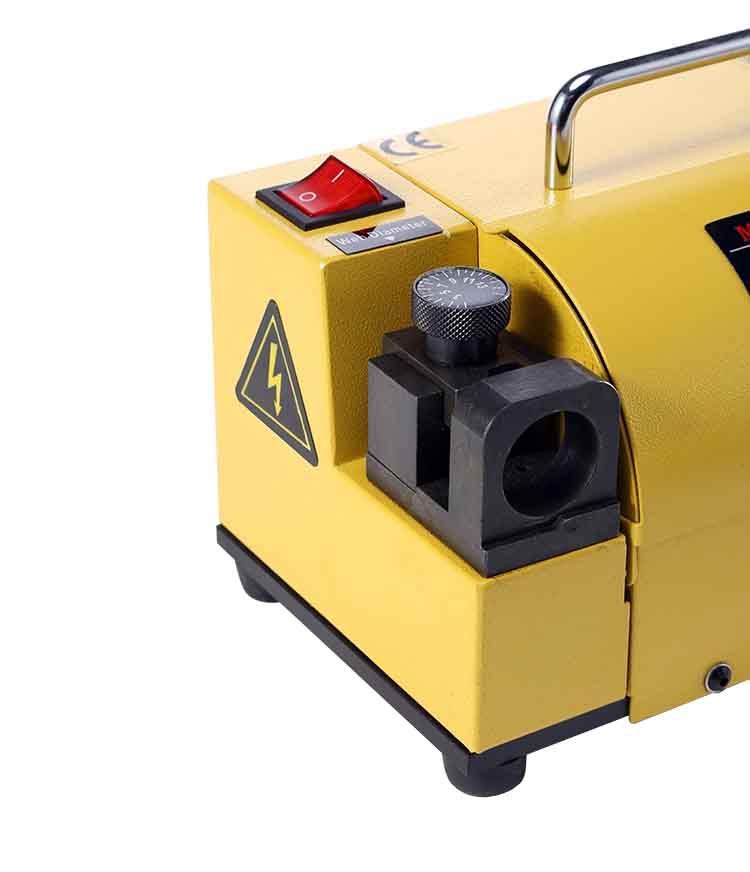 SMALL SIZE, SUITABLE FOR ANY PLACE TO DO DRILL GRINDING.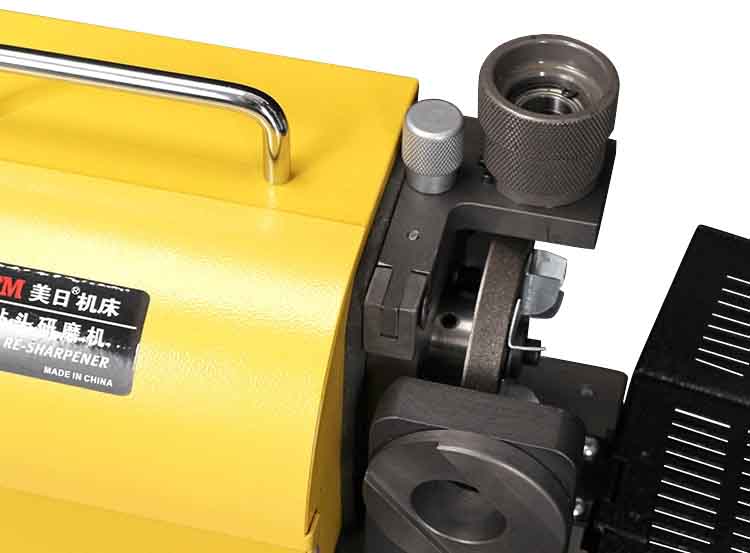 EASY FOR DRILL GRINDING
According the parallel line of the grinding hole, insert the chuck, rotate left and right.
It can be finished at one time.