PRODUCT INSTRUCTION
1. It is used to grind the sheet metal drill.
2. Grinding is accurate and rapid, easy to operate, with no skill requirement to grind.
3. With diamond grinding wheel, only one piece can complete all procedures. It can be equipped directly with an accurate angle and long service life.
Standard with CBN grinding wheel for the HSS material, Optional SDC grinding wheel for the carbide material.
Collet chuck: 1 set (2 flutes)
---
SPECIFICATION
Grinding range: ф4-ф14
Point angle: 110°~140°
Power: 220V 50/60HZ 180W
Speed: 4400RPM
Standard grinding wheel: CBN (for HSS)
Standard ER20 collet: 11 pcs (ф4,ф5,ф6,ф7,ф8,ф9,ф10,ф11,ф12,ф13,ф14)
Optional grinding wheel: SDC (for carbide)
Optional collet: ф3(twist drill), ф15(sheet metal drill)
Dimension: 32×23×24cm
N.G./G.W: 12kg/14kg
---
Product Construction
MR-13Q
DRILL BIT SHARPENER
More than10 YEAR BENCHMARKING PRODUCTS WITH A GREAT REPUTATION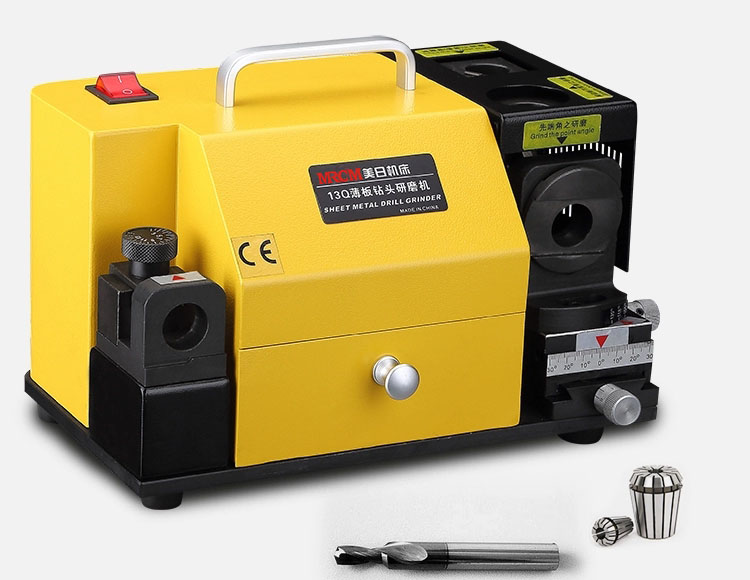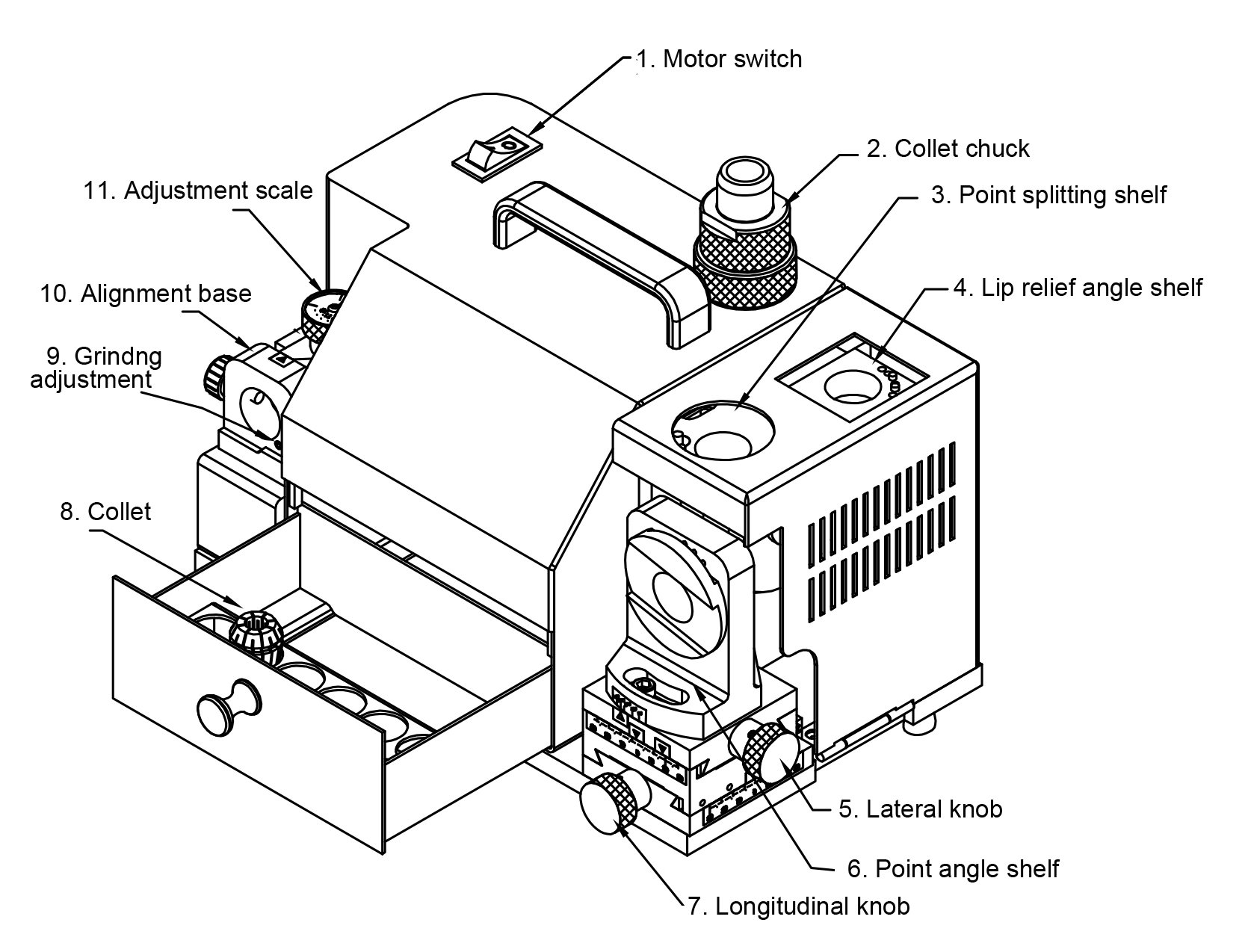 Drill Grinding Effect

Product Demonstration
SMALL SIZE, SUITABLE FOR ANY PLACE TO DO DRILL GRINDING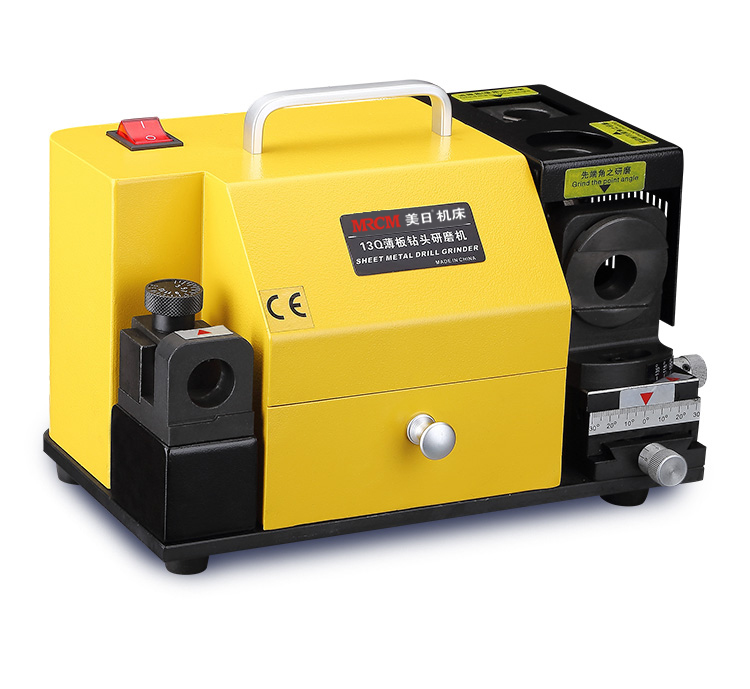 EASY TO DO THE DRILL SETTING
According the diameter of the drill to adjust the scale, the operation steps are clear.
High precision and high efficiency.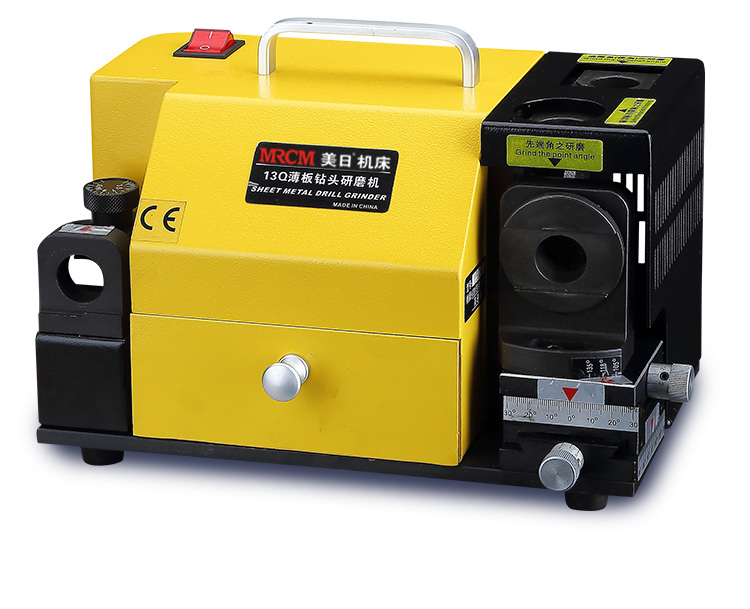 EASY FOR DRILL GRINDING
According the parallel line of the grinding hole, insert the chuck, rotate left and right.
It can be finished at one time.