PRODUCT INSTRUCTION
1. Portable drill grinder, easy and fast operation
2. it can sharpen the drill bit's point thinning, lip relief angle and point angle, you can control the centre spot at random instead of center drill, escape of chips easily, drilling with a light heart.
3. With diamond grinding wheel, only one piece can complete all procedures. It can be equipped directly with an accurate angle and long service life.
Standard with CBN grinding wheel for the HSS material, Optional SDC grinding wheel for the carbide material.
---
SPECIFICATION
Model :MR-26D
Grinding Range:(8)Φ13-Φ26(Φ32)
Point Angle:95°(85°)~140°
Power:220V
Motor:250W
Speed:4400rpm
Dimension:49×25×26cm
Weight:31kg
Standard Equipment:Grinding wheel :CBN (for HSS)×1
Fourteen ER40 collets: Φ13,Φ14,Φ15,Φ16,Φ17,Φ18,Φ19,Φ20,Φ21,Φ22,Φ23,Φ24,Φ25,Φ26
Collet chuck:(Φ8-Φ30)×1
Option Equipment:Grinding wheel :SD (for Carbide)
ER 40 Collets: Φ8, Φ9, Φ10, Φ11, Φ12, Φ27, Φ28, Φ29, Φ30,Φ31,Φ32
Collet chuck:Φ31-Φ32
---
STANDARD EQUIPMENT

---
MR-26D
DRILL BIT SHARPENER
More than10 YEAR BENCHMARKING PRODUCTS WITH A GREAT REPUTATION
Still use a simple type of operation design, without any grinding experience can also quickly work, whether you are small and medium enterprises,
family workshops, personal repair, all can achieve satisfy grinding results。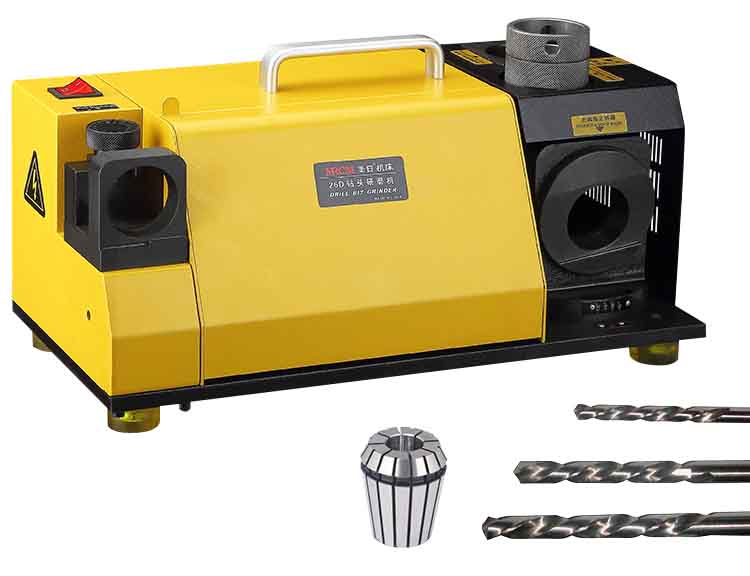 INSISTING ON ORIGINAL DESIGN FROM CHINA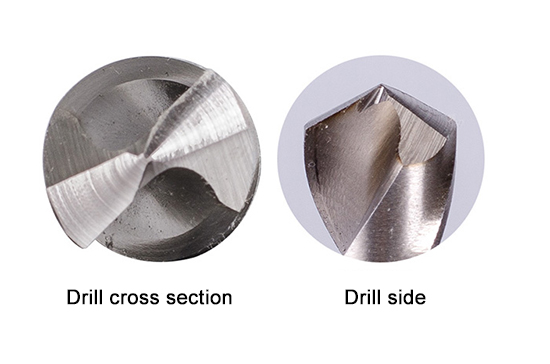 10 SECONDS FAST GRINDING, MAKE DRILL RE-USE
Precision grinding, fast and efficient.
BIGGER SIZE, SUITABLE FOR ANY PLACE TO DO DRILL GRINDING.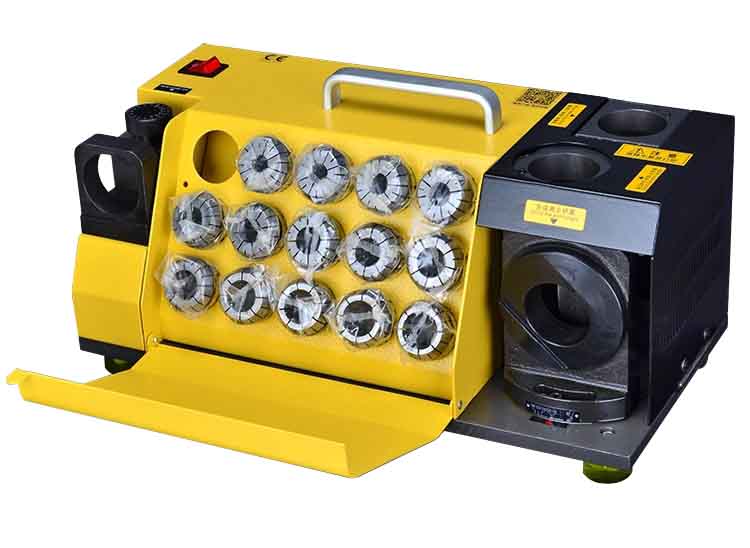 EASY FOR DRILL GRINDING
According the parallel line of the grinding hole, insert the chuck, rotate left and right. It can be finished at one time.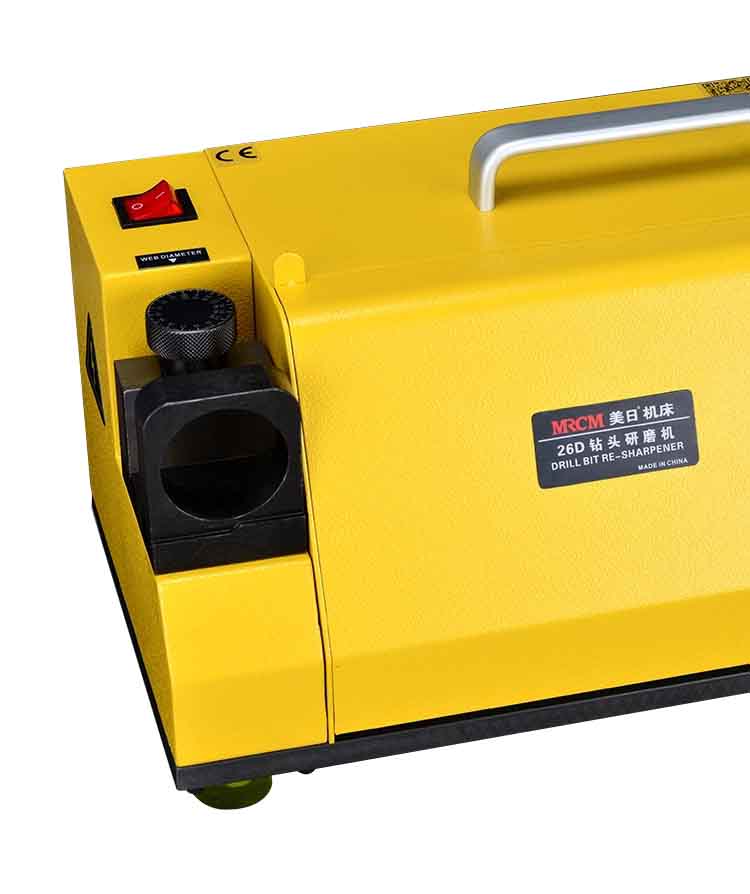 EASY TO DO THE DRILL SETTING
According the diameter of the drill to adjust the scale, the operation steps are clear. High precision and high efficiency.