PRODUCT INSTRUCTION
1. Portable end mill grinder can grind two flute, three flute, four flute.
2. Grinding is accurate and rapid, easy operation, with no skill requirement to grind easily.
3. With diamond grinding wheel, only one piece can complete all procedures. It can be equipped directly with an accurate angle and long service life.
---
SPECIFICATION
Model:MR-X3A
Diameter:Φ4-Φ20
Power:220V/160W
Speed:4400rpm
Point angle:0°-5°
Dimension:35×23×24cm
Weight:16kg
Standard Equipment
One piece grinding wheel : CBN230(for HSS)
x1
One piece grinding wheel :CBN150(for HSS)
x1
Six ER20 collets: ф4、ф6、ф8、ф10、ф12、ф14
Three ER25 collets: Ф16、ф18、ф20
four collet chucks
2,4 flutes ×1 piece (4-14mm)
3,6 flutes×1 piece ( (4-14mm)
2,4 flutes ×1 piece (14-20mm)
3,6 flutes×1 piece ( (14-20mm)
Optional Equipment
grinding wheel :SDC30 (for Carbide ) or SDC150 (for Carbide)
MR-X3A
END MILL SHARPENER
Still use a simple type of operation design, without any grinding experience can also quickly work, whether you are small and medium enterprises, family workshops, personal repair, all can achieve satisfy grinding results!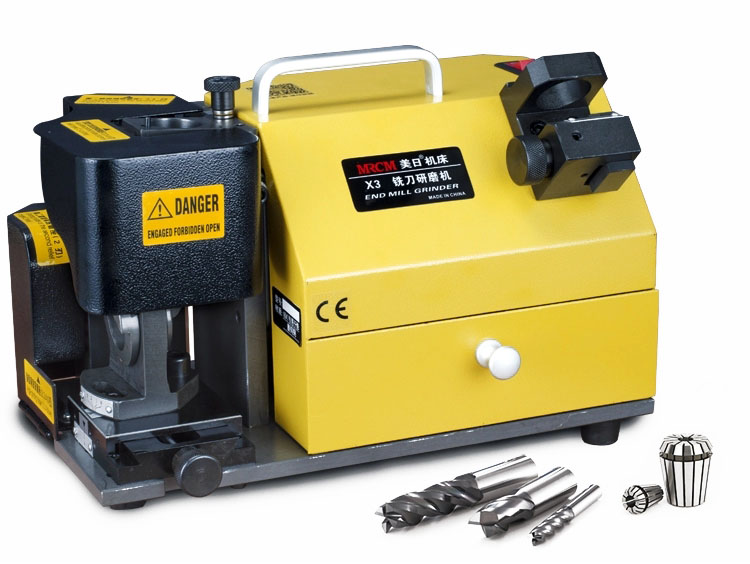 ---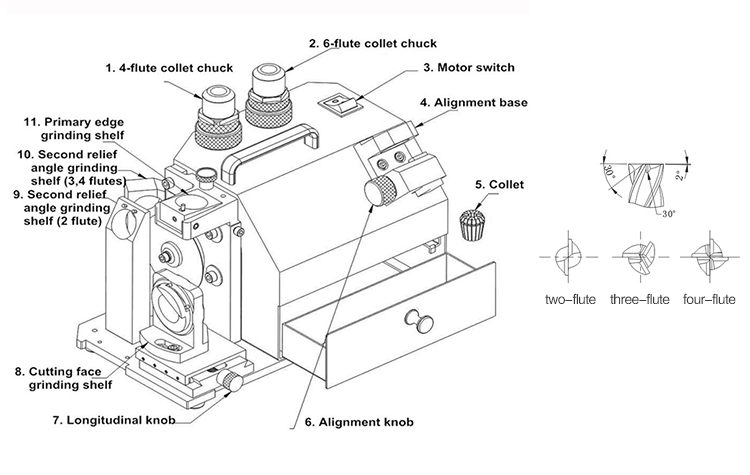 ---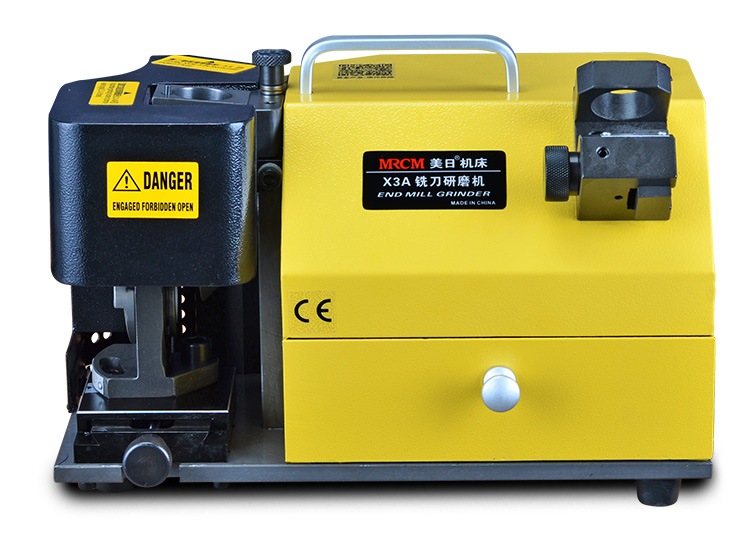 Fool type grinding design, grinding the end face, center Angle and clearance Angle of 2-edge, 3-edge and 4-edge end milling cutter respectively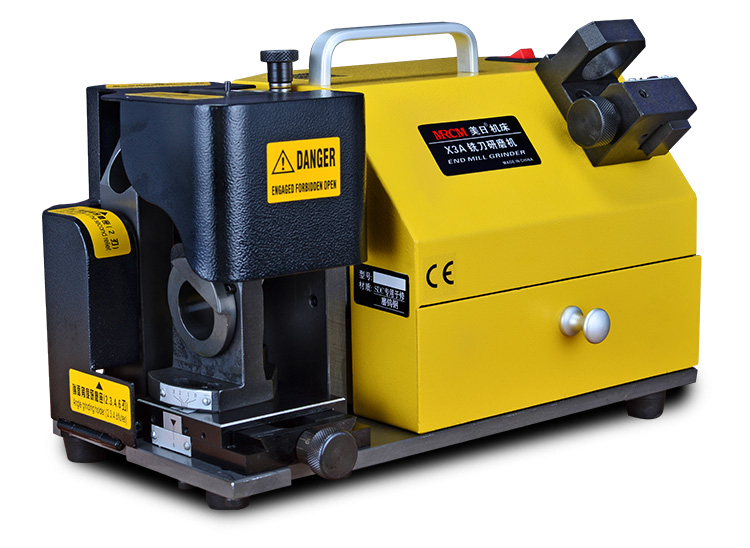 According to the material of milling cutter, it can be equipped with CBN grinding white steel cutter and SDC grinding wheel for grinding hard alloy
Compact body specification, single hand can lift, small space occupation, suitable for any place milling cutter grinding work.