PRODUCT DETAILS
U3 universal grinder can be used to grind half-circle and anti-taper angle'HSS and hard alloy carving tool,one edge and multi-edge tool.The grinding head can be operate on 24 kinds position to grind all kinds of angle and shape.The only thing you need to do is to change the enlosure on the index head .Without any complex steps,you can grind end mill,carve knife,drill bit,tool lathe,bulb end mill.
---
TECHNIC PARAMETER
1.max collet chuck:φ18mm
2.max grinding diameter:φ18mm
3.taper angle:0°-180°
4.the relief angle:0°-45°
5.Negative angle:0°-25°
6Motor: 220V/380V 50HZ 1/3HP
7.grinding wheel rotation speed:5200rpm
8.cup grinding wheel:100×50×20mm
9.net weight:56kg
10.dimension:54×42×39cm
11.package dimension:55×45×47cm
---
STANDARD EQUIPMENT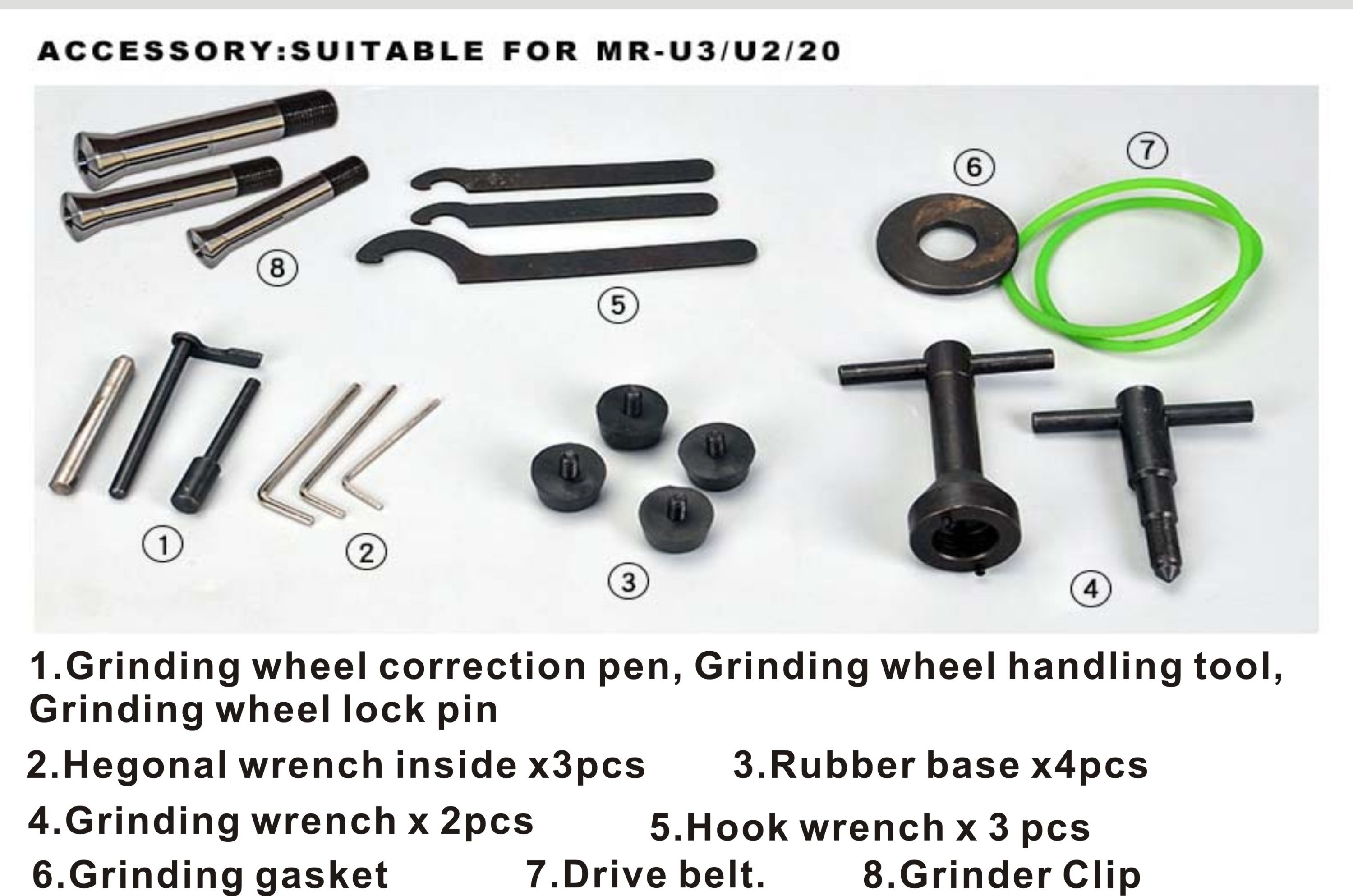 Standard Equipment: 5 collets: ф4, ф6, ф8, ф10, ф12
Grinding Wheel ×1
Twist drill grinding attachment×1
End mill grinding attachment×1
Lathe tools grinding attachment×1
Option Equipment: collets: ф3,ф1/8, ф5, ф9, ф14, ф16, ф18
---

---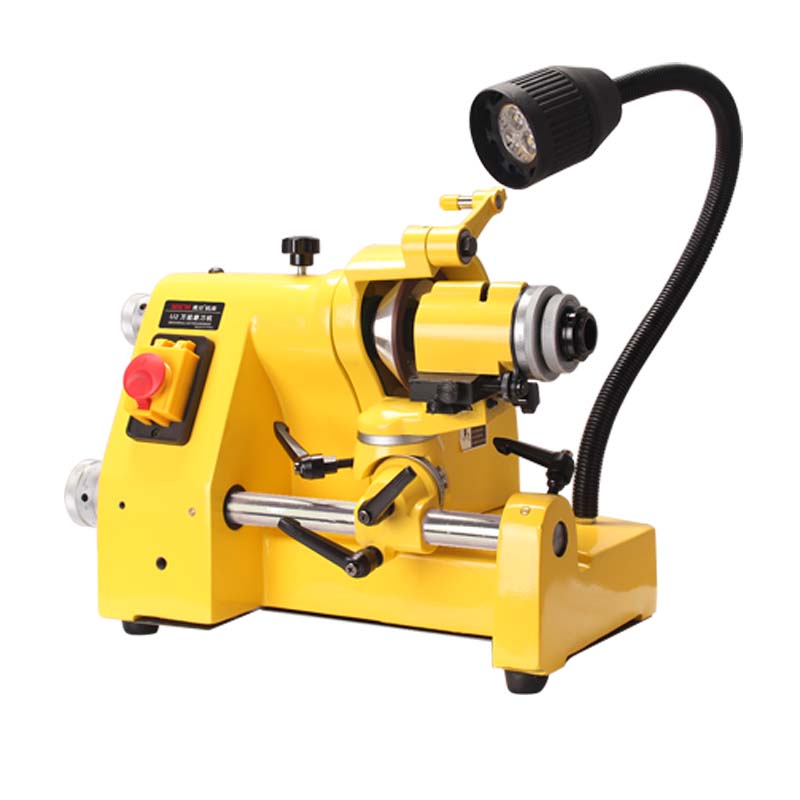 MR-U3 universal cutter grinder,has greatky improved in the shell integrity and overall function. It is an upgraded version of U2.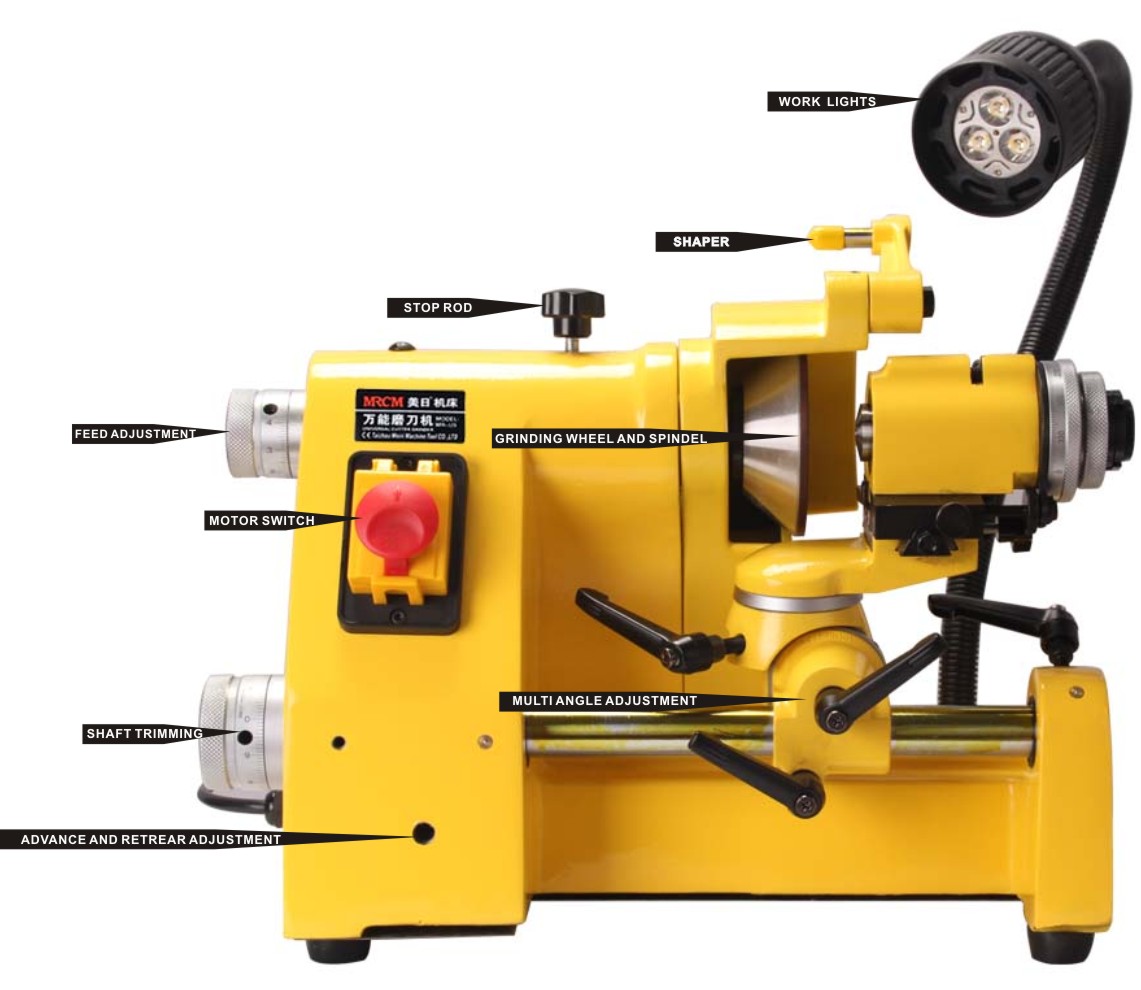 High precision of scale, high efficiency of grinding.