The working table uses two high precision straight line roiling guide rails,good back and forth movement, high stability, steady bed platform, dexterous operation.
Motor can rotate 360° in the horizontal plane, the grinding wheel can be clockwise and anticlockwise rapidly. When grind different kinds of material's cutter, you can turn the grinding wheel, which can add the safety and reduce the time of replacing and dressing the grinding wheel, adding controllability of cutter grinding.
Standard accessory can grind lathe tool, end milling cutter, face and side cutters, hobbing cutters, circular paper cutters,etc
---
SPECIFICATION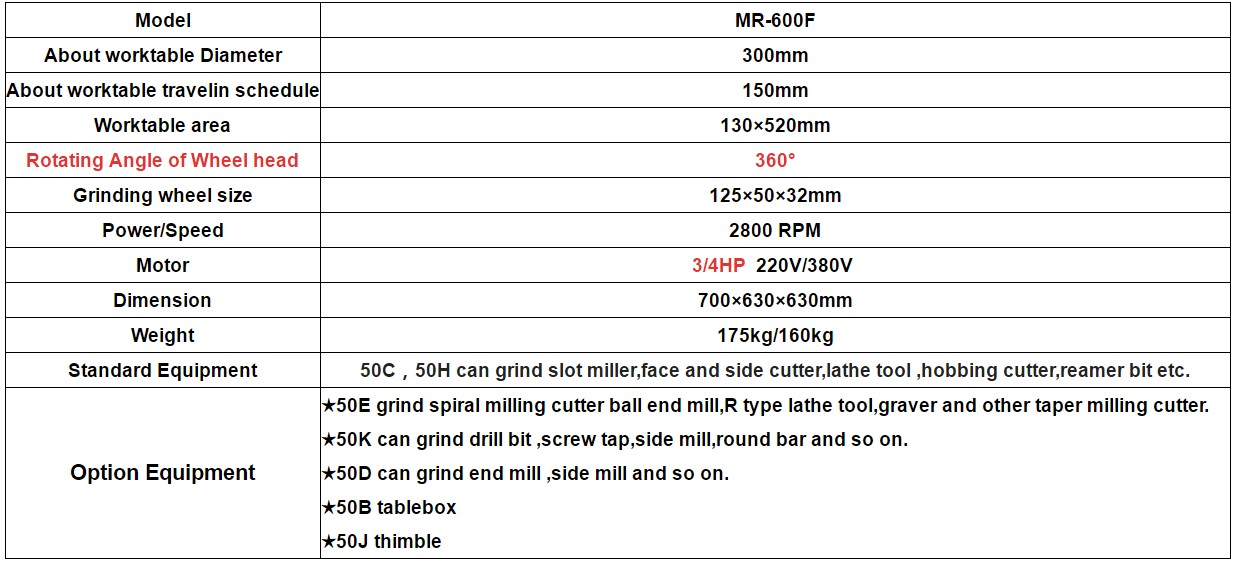 ---
---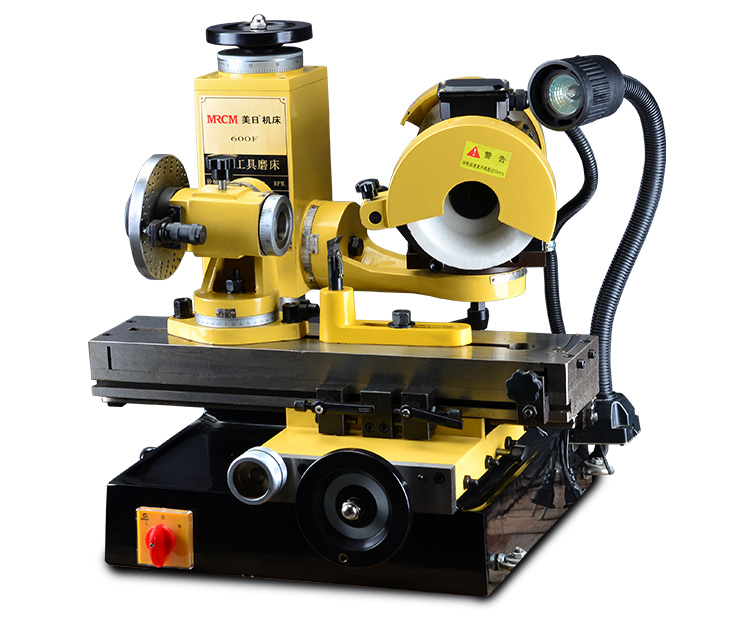 Universal tool grinder serials, mainly grinding various kind of cutter tools.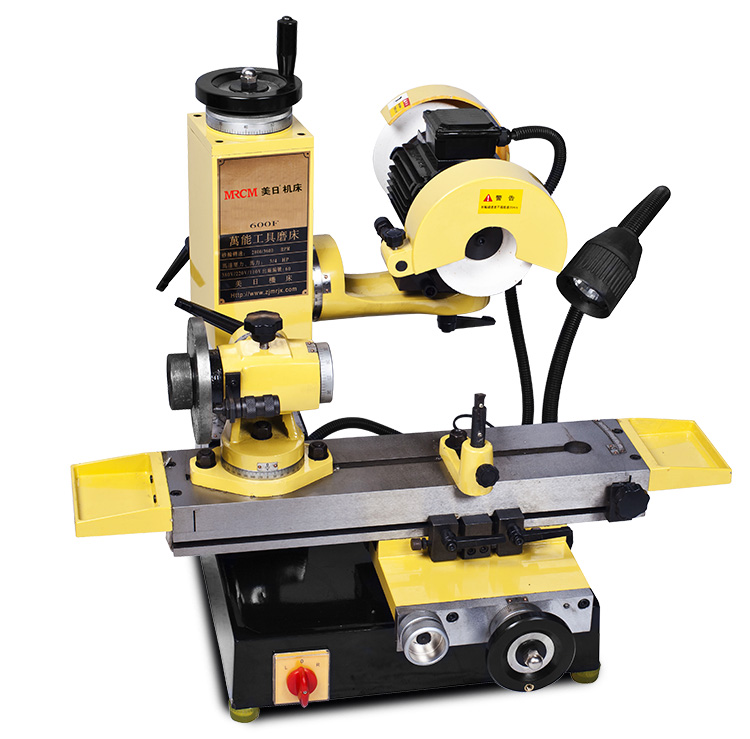 Standaed accessory can grind lathe tool,face and side cutters,hobbing cutters,circular paper cutters,etc. Choosing can grind spiral milling cutter,ball cutter,R-shape lathe tool,drill bit,screw tap,etc.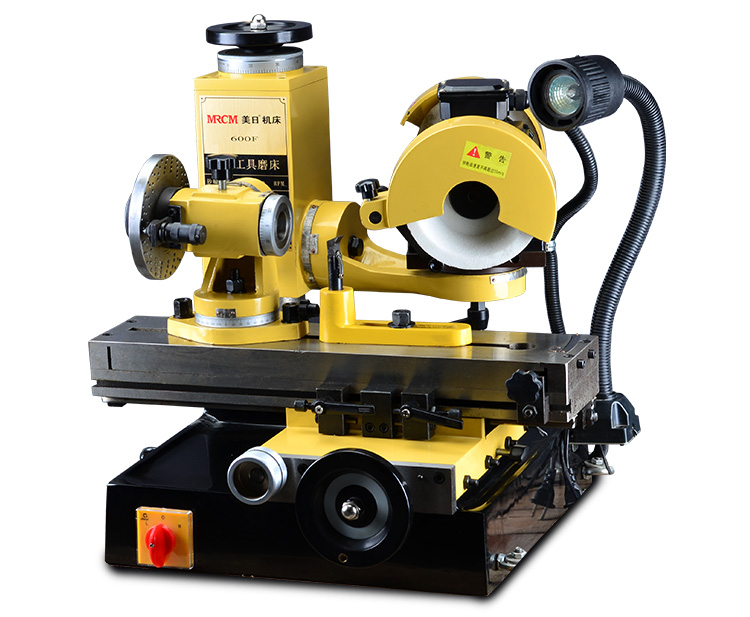 With column structure,the grinding wheel can go up and down.